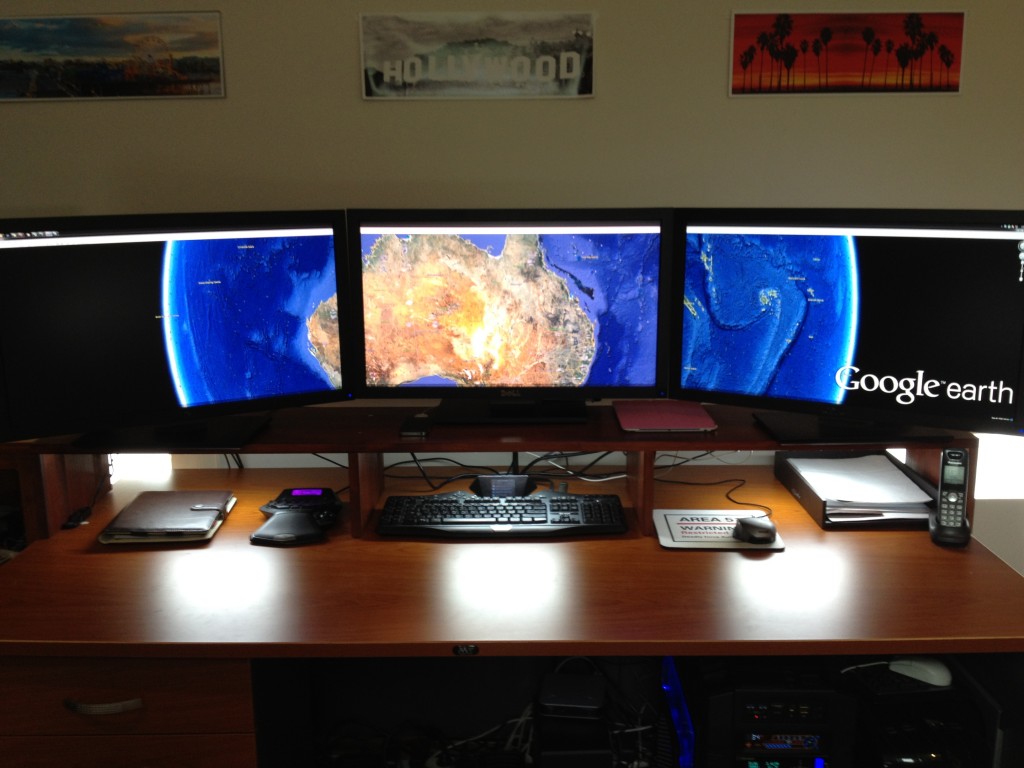 I have been running Eyefinity for a while over three screens at 1080 lines of resolution limited by a Samsung 1080 monitor either side of my Dell 2711 27inch monitor. However I was able to upgrade the two side montiors to match the middle meaning the whole lot can now run at native reoslution giving a total of 8064×1440 pixels.
However pushing 11.6 million pixels around was too much for my Radeon HD 5860 video card, so I also upgraded this to two Radeon HD6970 cards in CrossFire (linked together so both cards share the workload). While the two new cards were able to drive all 3 displays I found they got hot – very hot. At idle running Windows 7 they sat at about 60c, however when running any kind of full screen graphics they burned at 84c! Too hot to expect a long working life. After reviewing aftermarket fan cooling solutions I decided this was impetus enough to bite the bullet and install watercooling, especially as the ambient temperature in the room itself can get well above 30c.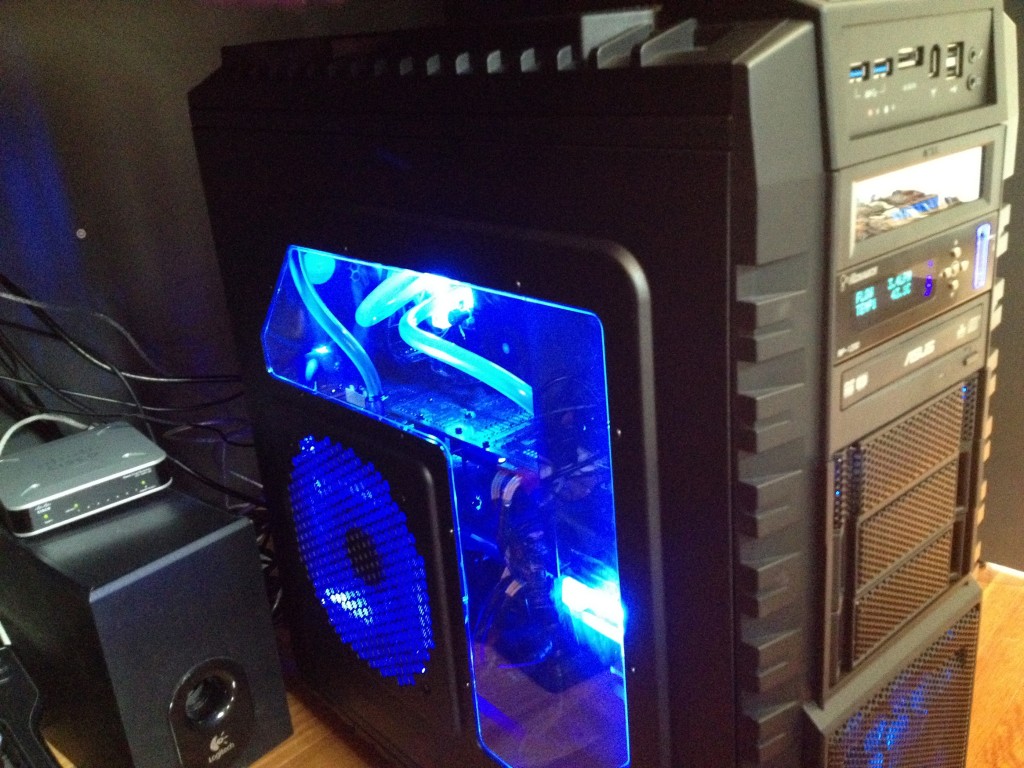 Installed is a EK FC6970 V2 full cover water block on each video card, a koolance CPU-370 water block on the CPU connected to a koolance 360 radiator and koolance RP-1200 combo pump and reservoir. Details of the equipment and installation are in another post, however the result is a whopping drop of well over 30 degrees when running hot. Windows idel now sits about 44c and maxes out at about 50c when being pushed hard with full screen graphics.